This year twist your Raksha Bandhan plans with your Bro in a new way. Celebrate the ritual with a beautiful rakhi band, sweets, and of course! surprise him with exciting gifts too. This time, express your unconditional love to your beloved brother. Every year when you tie the rakhi band around the wrist of your brother, he woos you with pleasant gifts. Now it's your turn, bestow him back to show your side. Your bro may be the easiest person in your house or a little weird one! Either one is a sibling by birth or by choice, every year we utterly wait for this day. Raksha Bandhan is the ritual that we love to celebrate every year. If you are browsing unique gifts for your elder one or Junior, we are doing our bit. Bongdiva.com endeavored to figure out, best rakhi gifts: that your brother can't ignore.
The three important steps that required to find a proper gift for your beloved:
Find a present that matches your brother's desires.
The gift that you are giving him should be used.
Select a gift that will make him pleased, and think of you whenever he uses it.
---
The Nut Company:
If you want to treat your brother to some healthy snacks, choose the nut company premium snacks brand. Celebration never completes without sweets and dry fruits, this is a gourmet appetite of your favorite dry fruit and nuts collection. If your brother is a foodie this is the best rakhi gift that your brother can't ignore.
---
Golden Cart Ferrero Rocher Chocolate Gifts Combo:
If your bro has a sweet tooth, give him chocolates. A crisp wafer shell covered with chocolate and roasted hazelnut filling. However, the rakhi celebration without sweets isn't possible. Gift your brother a golden cart Ferrero Rocher chocolate gifts combo which is unique and special.


---
Bryan & Candy New York Impresso Man Intense grooming kit:
If your brother is easily overwhelmed by skincare and hair products, this 5-in-1 gift kit includes all. Bryan & Candy New York Impresso Man Intense Brightening Gift Kit for Men includes: Face Scrub, Face Wash, Bath & Shower Gel, Shampoo, 5-in-1 Advanced Repair Vitamin C Serum. Surprise him with this gift of care kit.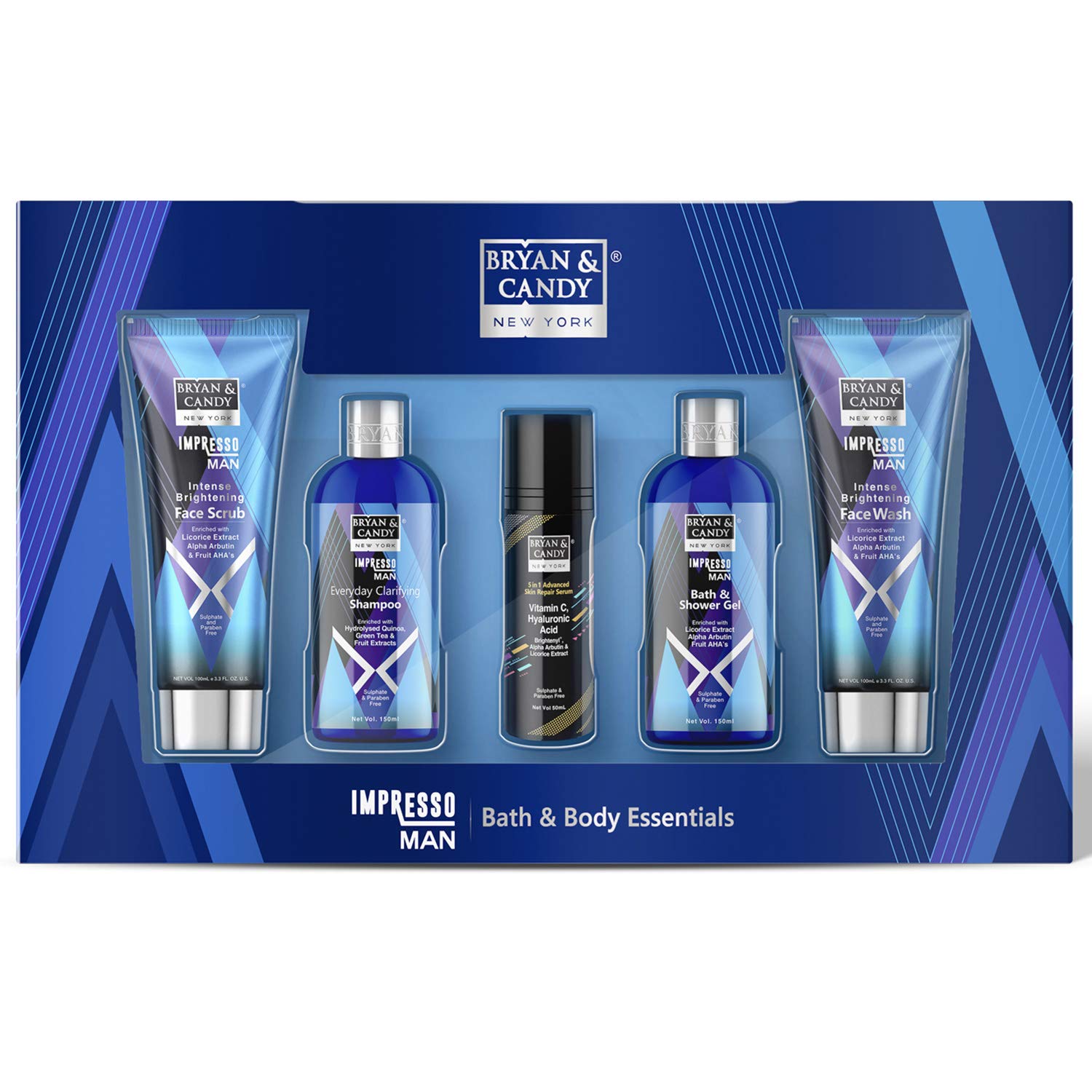 ---
Wahl Professional Cordless Magic Clip:
There are so many incredible gifts you can buy for your brother that he'd wish to receive. You can give him Wahl professional cordless trimmers, haircutting clippers, personal grooming, and styling kits. For a complete versatile look of your bro grab the most recommended beard trimmer.

---
Nintendo Switch Lite:
The gift for your gamer bro, either he is a kid or teen to grow-up or normal dude. Nintendo Switch Lite library for nostalgic gamers. Impress your brother with this madness of gaming.

---
Spiritfarer:
If your brother is calming into video games, get him Spiritfarer games. This detailed book gives him the best gaming experience. The game provides a beautiful experience for those who enjoy promoting themes. The game relaxes you, relieves stress, and no negativity or frustration.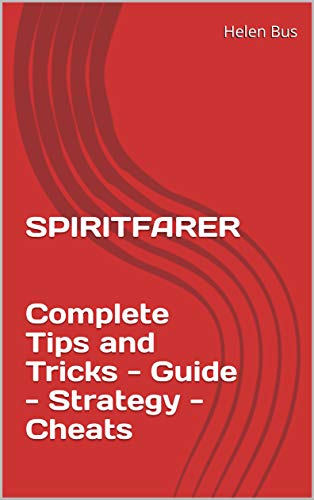 ---
Razer Kishi Mobile Game Controller:
Your brother likes this controller because it's friendly with both android and iOS smartphones. If your brother is a gamer, this is the best option to pamper him. The Kishi setup is stylish & effortless: easy to carry, attach, detach, and pair with your phone. 
---
Sony WF-XB 700 Ears Buds:
The best Rakhi Gifts that Your Brother can't Ignore are the Wireless Bluetooth earbuds for extra bass sound quality. Ideal gift for your music lover bro.

---
Armani Exchange Chronograph Men's Watch:
The Armani Exchange chronograph watch made for fast fashioned gen-Y dudes. This Raksha Bandhan presents the perfect timepiece for your adored one. 
---
SHEAFFER 9322 Ball Pen & Gift Box:
The high-quality and sophisticated writing instrument is a fair deal for your bro. The rollerball pen in a luxurious gift box can be a useful choice for your columnist champ!
---
Harissons Sirius 45 Ltrs Executive Laptop Backpack:
If your brother is a college-going or working person, give him this stylish backpack. The waterproof and spacious laptop bag has USB Charging Connector Built-in that includes security features also. Harissons backpack is good for laptops and while traveling.

---
Fur Jaden Men Solid Duffle Bag:
If your brother is a workout guy, this is an ideal gift to surprise him. The Fur Jaden duffle bag is trendy and the compartment allows you to carry all your essentials for the gym.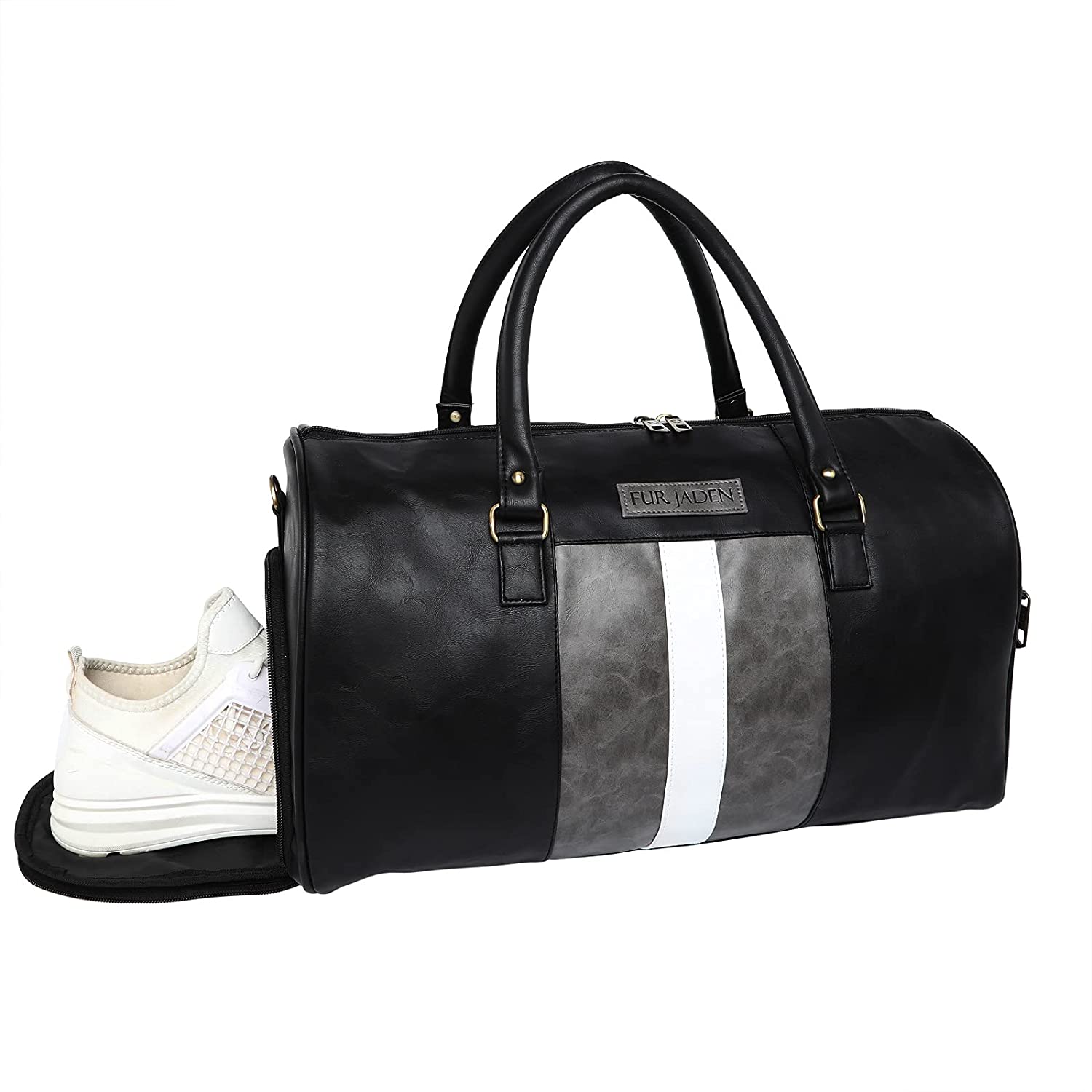 ---
VAYA DRYNK Stainless Steel Thermos Flask:
Choose a gift that your bro will use for a while or regularly. Vaya Drynk stainless-steel tumbler beautifully designed bottle that suits his mood. Ideal for cold beverages, hot liquids, lemonades, or fresh juices. The sleek-lightweight bottle must-have pick this season.
---
Fitbit FB507BKBK Versa 2 Health & Fitness Smartwatch:
Whether you shared the same womb or inherited him in another way, your brother is special to you. Surprise him with this Fitbit Versa 2 Smartwatch for health and fitness track. The gift is perfect for health-conscious and gadget freaks.
---
Vont Bike Light:
If your bro is a rider choose the uncommon gift for his safety. The highly recommended headlights for bikes and Bicycles are easy to install and reliable to use. It can be a perfect gift for Raksha Bandhan.

---
OPPLE 5W Led Desk Lamp, Flicker Free Table Lamp:
Rakhi is a festival that reflects the eternal bonding between siblings. If your brother is a bookaholic, give him a stylish desk lamp for his study studio. Eye-Friendly OPPLE desk lamp is ideal for reading or working for a long time.

---
UNIGEN wireless charging dock:
If your bro drains his phone's battery rapidly he must need a wireless charger. The advanced automatic control technology to charge all your devices together is the best option for gifting. 

---
Cyxus Blue Light Filter Computer Glasses:
If your brother is spending a lot of time with his phone or looking at a screen on his laptop. These glasses are the best option to protect his eyes from harmful blue lights. Cyxus filter computer glasses are transparent lens gaming glasses that are comfortable for long uses. As a rakhi gift, you can think of it.

---
Few Other Ideas:
DIY Gifts, Personalized coffee mugs, laptop desks, Games equipment, Gardening plants, Home decor gifts, Electronic gadgets, Bathroom accessories, Wallets, Belts, Shoes, Formal shirts, Track pants, Casual outfits, Socks gift set, Electronic photo frame, Portable projector, Cushions for chairs, Personalized musical instruments, Car accessories.
---
You can choose anything and everything to impress your brother this Raksha Bandhan. Maybe a gift is pocket-friendly or pinches your pocket, but every gift is unique. So guys find your brother's interest to surprise him!
• Image Credits: Amazon & Respective Brands,
• Featured Image Courtesy: Pexels.com