पिता धर्मः पिता स्वर्गः पिता हि परमं तपः। 

पितरि प्रीतिमापन्ने प्रीयन्ते सर्वदेवताः॥
Meaning: My Father is my heaven, my father is my dharma, he is the ultimate penance of my life. If he is happy, all deities are pleased.
32 Best Fathers Day Gift Ideas for all kinds of dads! Gift ideas on Fathers Day 2021 are here for you guys! Fathers day is almost here, it's Sunday 20th June. Although your dad may say he doesn't want anything for Father's Day this year. But surprise him with a gift that will be useful, something meaningful! Discover a gift that matches your dad's interests. Before you get started worrying about what to get your dad for his day, here I have to feature our topmost ideas for this occasion. We dedicate this special day to honor fatherhood and parental bonds with a father figure, father-in-law, stepdad, bro, uncle, grandpa. It depends on how we show our love and appreciation to our parents. 
However, I don't believe celebrating a single day matters because their love is eternal. But we try to make them special for this day, that's all about father's Day magic. Arguably the most difficult person to shop for is my dad. Whenever I buy something for my dad his reaction I enjoy the most. At first, he doesn't like it because of its price range but later keeps it as if it is priceless. In my experience, I have shortlisted ideal gifts for the 20th of June. There are plenty of budget-friendly options that will arrive at your doorstep easily. Choose your unique gifts from the list or personalized keepsakes!
For The Dad Who Writes More: 
Maybe your dad uses a pen more than his laptop. Maybe he signs too many cheques, or he is a writer. Cross Edge Roller Ball Pen is a good option to choose.
---
---
For The Dad Who Hold Cash & Cards: 
I must say the beautifully crafted wallet from Tommy Hilfiger Cognac Men's Wallet looks impressive, you must try this for your dad this season.
---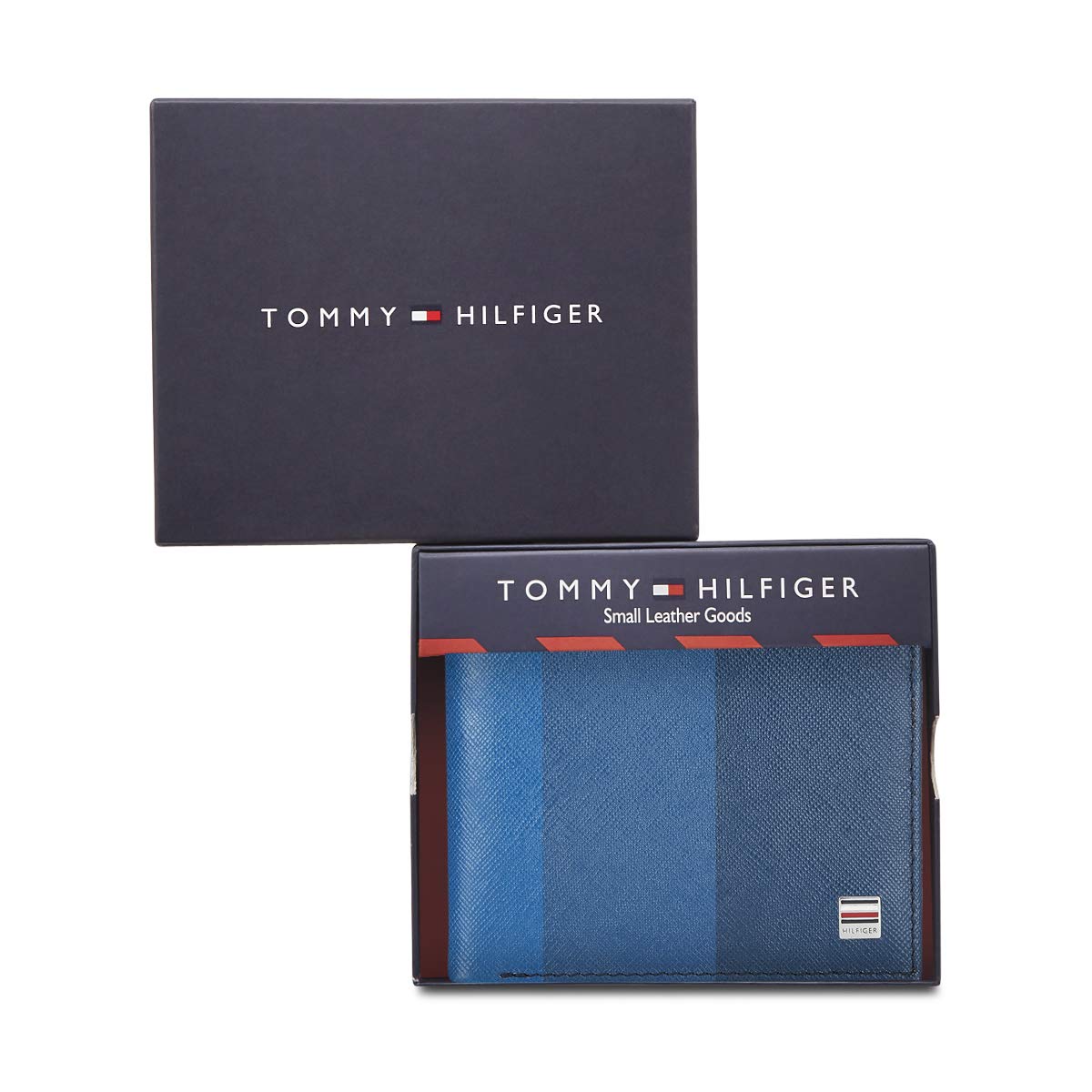 ---
For The Well-Groomed Dad: 
The small pack of 4 piece Starter Kit with Bag includes Grooming  Sets and Shaving Kits is a good option for this Father's Day Gift. This is quite an essential buy for those who like sandalwood fragrance.
---
---
For The Lazy Dad:
Mi Corded and Cordless Waterproof Beard Trimmer with Fast Charger is for the cool dad who wants to look stylish. With the exceptional quad-edge design for grip, the trimmer is a great option to gift your dad on this fathers day.
---
---
For The Idea of Smelling Better: 
We love to smell better! just surprise your daddy with this Fougere essence from Versace Dylan Blue Eau De Toilette, a woody aroma based on unique olfactory properties of valuable natural components that's last long.
---
---
The Frequent Flyer Dad:
If your dad frequently flies for work reasons, then gift him with this Calvin Klein Hard Side Large Trolley Bag for his next trip. The classy gift he will definitely appreciate.
---
---
For The Health Conscious Dad:
If your dad is more health-conscious, you must go with this Fossil Gen 5 Carlyle Touchscreen Men's Smartwatch with Speaker, Heart Rate, GPS, and Smartphone Notifications – FTW4026, Black. The watch is updated with Audible alerts, taking phone calls, Google assistant responses, and more.
---
---
For The Shades Lover Dad:
The iconic Sunglasses with vintage style for those who love old-school fashion. Be aware of real buy Ray-Ban Male Aviator Craft Sunglasses. This one is the ideal gift for your dad on Father's day.
---
---
For Beauty Conscious Dad:
Since many fathers are reluctant to buy beauty products for themselves but love the idea. Surprise your dad to experience Luxurious Ayurvedic Face Wash and Facial Moisturiser from Forest Essentials.
---
---
For The Workaholic Dad:
This season discovers new fabric and texture for dynamism to a formal look. Perfect gift for your father, Brother, your grandpa this father's day from the house of Satya Paul men's Tie Collections.
---
---
Gifts For Devotedly Dad: 
Well if your dad works from home or spends a lot of time on his study. Gift him a small idol, I must say it's a nice alternative. The ambiance will become more positive if we place an idol for our concentration and good luck. 
---
---
Fascinated With Tux:
Cuff Links will be his accessory of choice, get him a pair from Peora Spins Globe Earth Blue Formal Cuff Links Set. It may be a decent present for you Father.
---
---
The Accessory Lover Dad:
If your dad is fashion conscious and loves to wear brands, this is the perfect present for father's day. Rohit Bal Floral Buckle Blood Red Italian Leather Belt looks quite uncommon. The Genuine leather belt is worn with casual, Formal, or Semi-Formal.
---

---
For The Grooming Conscious Dad: 
12PCS Manicure Set with Case Professional Pedicure Set Nail Clipper Stainless Steel Salon Grooming Kit for Men is the unique optional gift for your super cool dad.
---
---
For the audiophiles Dad:
If your dad is crazy about music go with this Bose Quiet Comfort Headphone with Wireless Bluetooth, Noise-Cancelling, Alexa voice control features. I must say your dad appreciates it.
---
---
For The Electronic Freaks Dad:
Echo Studio – Smart speaker with high-fidelity audio, Dolby Atmos, and Alexa (Black) is a little pricey but if you want powerful bass, and Dolby sound quality experience then you can think of it. However, Alexa is always getting smarter and adding new features like your daddy cool.
---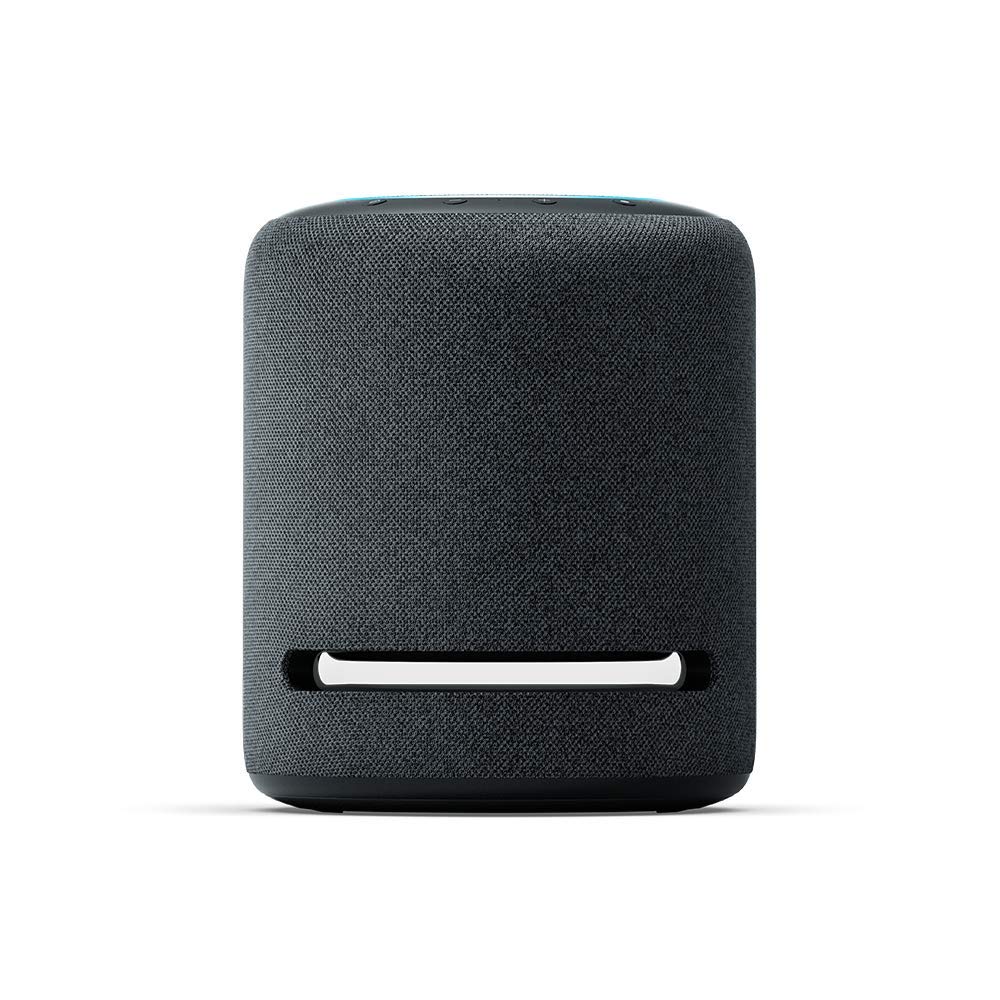 ---
For The E-Reader Dad: 
If your dad spends maximum time in his study he is a pro-reader for sure. If you want to gift your dad thousands of books, surprise him with a Kindle paperwhite so that he can take a mobile library with him.
---

---
For The Foodie Dad:
Food is the basic need for us! Vaya Tyffyn Jumbo Stainless Steel premium quality food container is a budget-Friendly gift option for your dad. The advanced technology lunchbox keeps your food fresh and warms up to 4-5 hours.
---
---
For The Fashion Freak Dad:
The levis men's slim straight jeans are a good option for a casual day look. If your dad is comfortable with jeans, give him a classy pair of denim.
---

---
For The Classic Dad:
Linen Club Men's Formal shirt is another ideal present for your dad, it's really useful to buy. However, to look more impressive self at the workplace choose linen shirts, a fully biodegradable and recyclable product.
---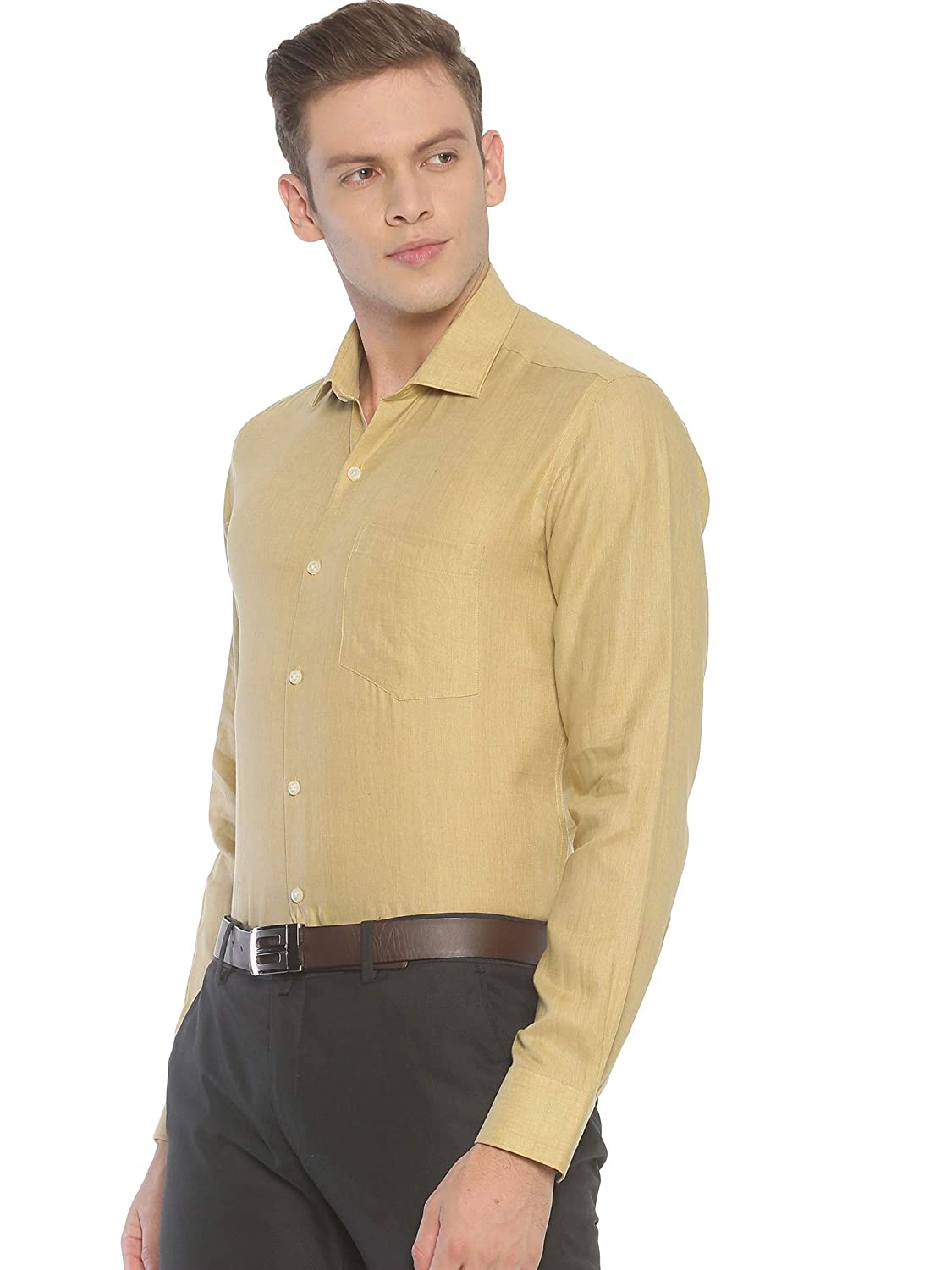 ---
For The Fitness Addict Dad: 
Take on every mile stride with Reebok running sport shoes. If your dad maintains a healthy routine, and a fitness addict person, gifts him a perfect pair of Reebok shoes.
---
---
For The Sporty Dad: 
For the sport-loving dad, Polo T-Shirts never seem to go out of style on the seasonal fashion cycle. The comfortable wear is the classic addition to your dad's wardrobe. On this Father's day gift your dad a Polo T-Shirt, I must say he will admire it!
---
---
Fathers Day Gift For Nature Loving Dad:
Gardening is an art of love. If your dad is an outdoor person or spends quality time in his garden Buyerwell Decorative Copper Brass Planter Combo is an idol gift for him. You can choose these unique brass drums for planting.
---
---
For The Master Chief Dad:
Perfect for those who love coffee but want to avoid the hassles and save time. This Fathers day surprise your dad Bialetti French Press Coffee Maker so that he will enjoy coffee instantly whenever he wants. Give your dad an unusual gift this season.
---

---
Ultrasonic Aroma For Stress Relief:
If your dad spends a lot of time in his study I am sure he definitely likes it. Tesco Cloud Mist and Diffuser for home, office, or anywhere which are beneficial for relaxed breathing and sleep. The Diffuser produces vibrations to fragrance the mixture of essential oils and water perfectly. Inspire high spirits to set a positive atmosphere all around you.
---

---
For The Working Dad:
If he carries his laptop everywhere with him then he needs brilliant leather briefcases with highly designed designs a must-have in every man's wardrobe. Get your dad HIDESIGN laptop bag it will become his everyday favorite.
---

---
For The Handcrafts Loving Dad:
Textured Surface modern printing artwork printed on high-quality vinyl is a perfect gift for your art-loving dad. The Buddha wall painting shows a peaceful vibe in the room. Buy Kyara Arts Frames to decorate your dad's study or living room.
---

---
For The Photographer Dad:
If your dad is a passionate Photographer, what are you waiting for? Surprise him with this professional DSLR carry case from EPICASE protective Hard Camera carry box.
---
---
For The Car freak Dad:
Sharp Plasmacluster Air Purifier for your SUVs, If your dad is a car freak go and grab this metallic purifier. Fast deodorization, removes odor, smoke, and bad smell. It has an inbuilt personal air sterilizer and audible sensor to freshen your mood.
---
---
For The Boozy Dad:
Maybe your dad drinks occasionally but you can surprise him with this trendy BIOTEC Crystal glass and Stone set of 2 Bourbon glasses. The luxurious twisted design glasses are sure to make an impression while serving.
---

---
Personalized Keepsakes:
Show your love to your dad with this captioned cushion cover with filler and Ceramic Coffee mug from Indigifts. Personalized gifts are always an impressive idea. The way you decorate and present is appreciable.
---
---
For The Fitness-Pro Dad:
If your dad is a Workout guy, BOTTLED JOY 32oz Water Bottle is a perfect alternative. Eco-Friendly high quality food-great Tritan resin, BPA-free, healthy bottle safe for drinks. I must say your dad definitely likes it.
---
Most important thing is to spend quality time with your parents is the best gift in the world. Our parents didn't want much from us just to love unconditionally. But yes! Gifts are the best option to show your admiration.
• Image Credits: Amazon & Respective Brands.